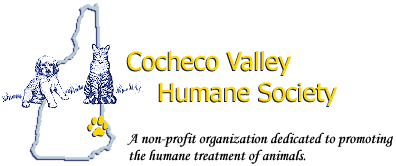 Join Morris the Cat® and Homeless HomerTM to Help Our Shelter
Save Symbols, Help Save Lives!
Just clip the Homerless Homer, Morris "Help Homeless Pets," or UPC Symbols from the pet food products shown below and keep them in an envelope.
After you collect 10 or more dry food symbols and/or 50 or more canned or treat symbols, mail them to us! Our address is:
Cocheco Valley Humane Society
262 County Farm Road
Dover, NH 03820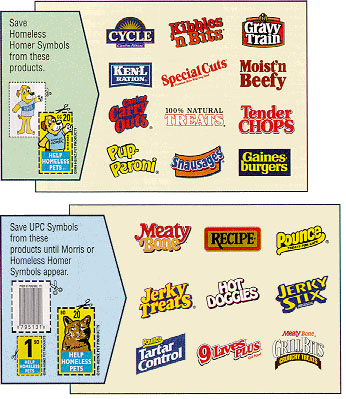 ---
How Do These Symbols Help?
We will receive a cash donation from Heinze Pet Products for every symbol we redeem! The more symbols we redeem, the more cash we get to help care for our animals*. It's a terrific way for you to help homeless pets while giving your pet the care it deserves.
To date, caring people just like you have helped donate over $3 million to localanimals shelters and the American Humane Association.
*Maximum donation of $250,000.00 per year
---
Program Endorsed by the American Humane Association
The American Humane Association is a nation federation of animal care and control agencies and concerned individuals, working for the protection and humane treatment of animals since 1877.
The above information, Homeless Homer and Morris the Cat logo, and the symbol images were taken from the "Help Homeless Pets" brochure printed by Heinz Pet Products.
© Heinz Pet Products
Homeless Homer TM, © 1989 MBS
Return to "Make a Difference" page || Return to CVHS Main page


Want to find out how you can advertise on our site?

---
Questions or comments about CVHS should be directed to [email protected]
© 2000 Cocheco Valley Humane Society