CVHS Alumni
Hey, guys. Pumpkin (Charlie) has been here a month now, and I just wanted to let you know he's gained about a pound and a half and is now healthy as a horse and settled in even more nicely than I first though. He's an absolute love, and even my fiancée (a self proclaimed cat-hater) absolutely adores him. Thank you so much for all of the work that you do saving these wonderful creatures!!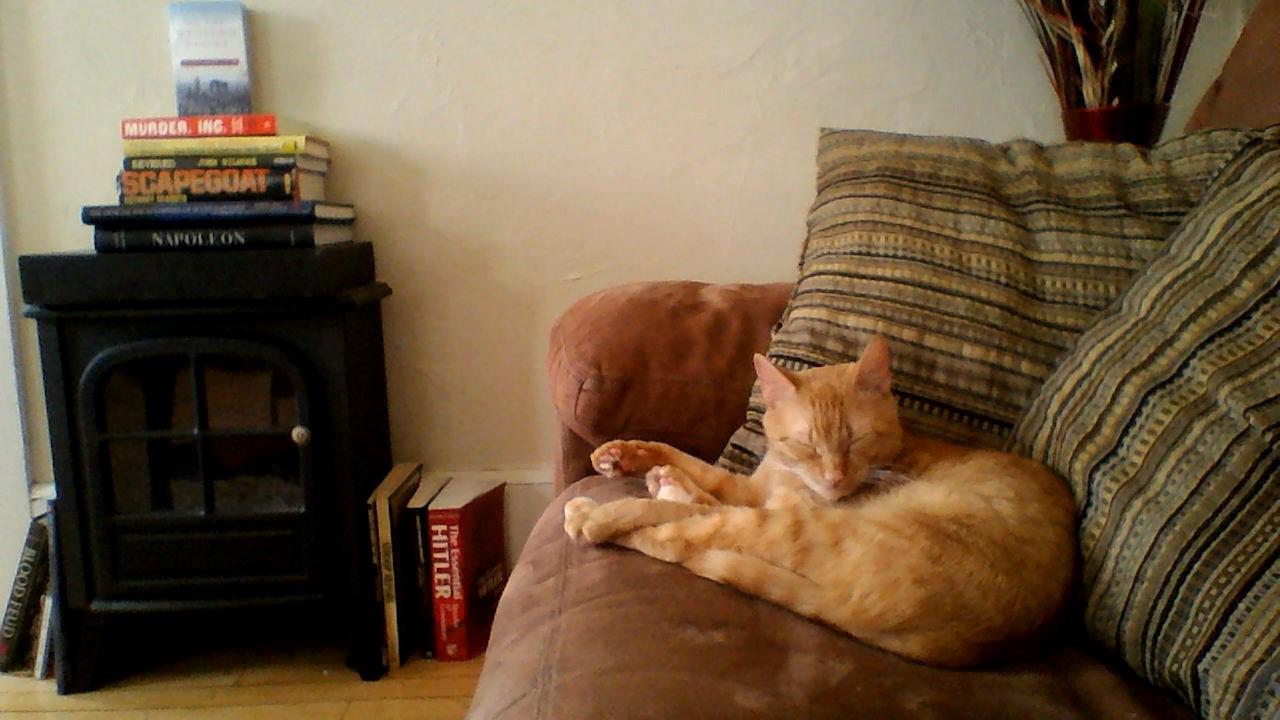 Daisy who was at the shelter for the past year came home with us about 2wks ago. she's settled in & happy :) she's very intelligent & her random curiosities have been very amusing! She loves to cuddle with her humans & during play time you'd never guess she's a middle aged girl! We're so happy to have adopted such a sweetheart of a kitty :)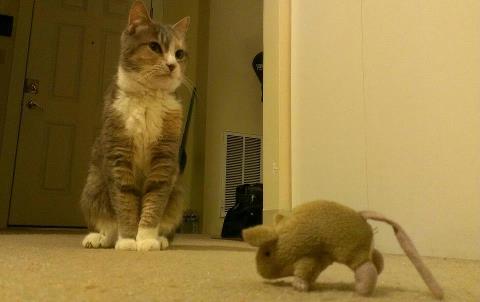 Luna is a love! Brought this spunky kitten home two weeks ago today. She and Midnight (also a CVHS alumni) have become fast friends. Thank you CVHS!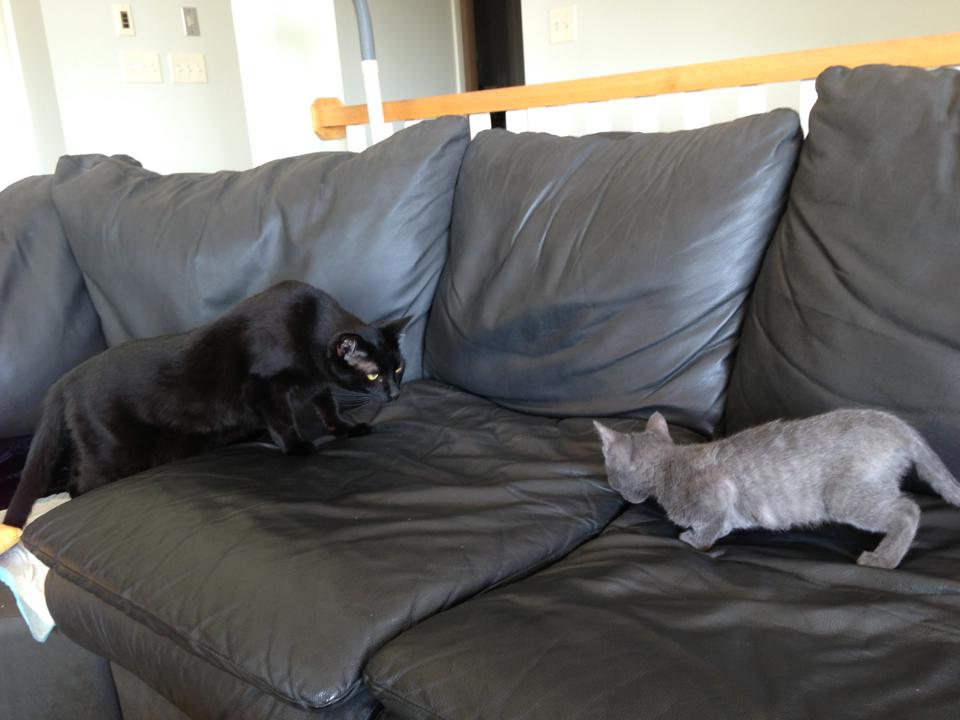 We adopted Misty this past Sunday. It was only her second day here and she already started cuddling! Who knew this shy kitty would warm up to us so quickly =)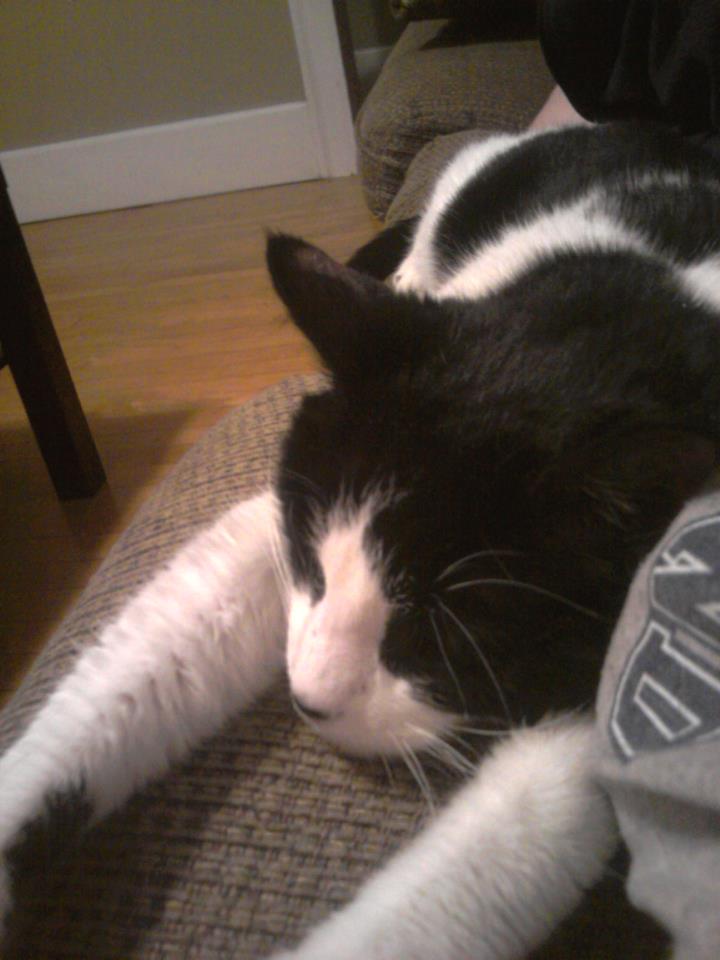 Miss Ella has become the Queen of our house. Poor Boo is still trying to figure her out!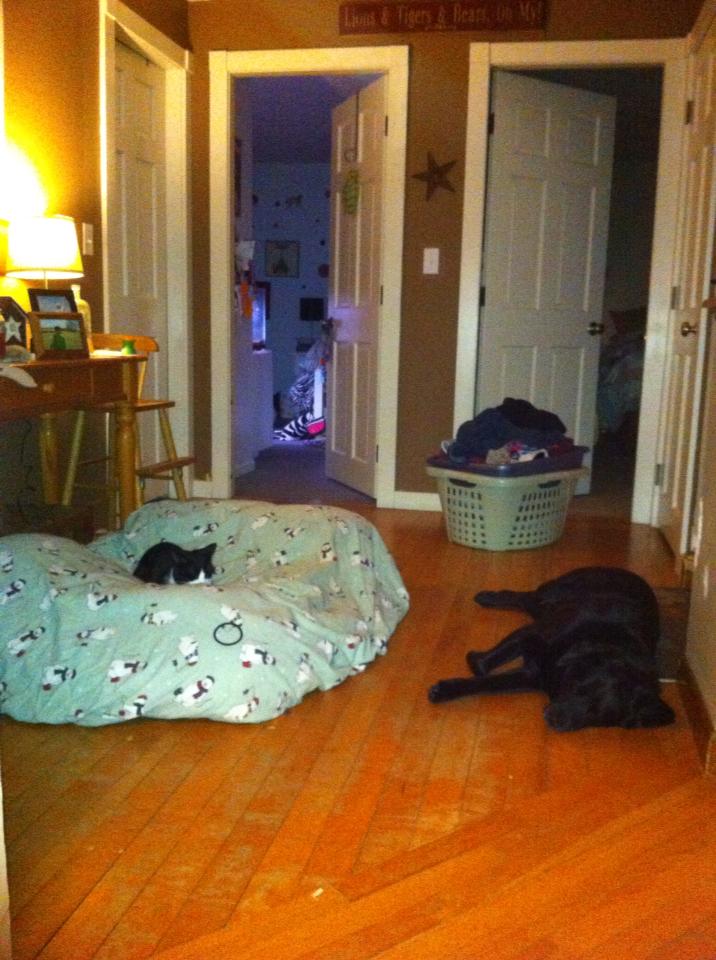 Our new friend Reggie "Garth" is doing well a month after we adopted him from you guys. He is wonderful, and is learning quickly about the world around him. Thank you so very much. He is perfect. We appreciate all you do.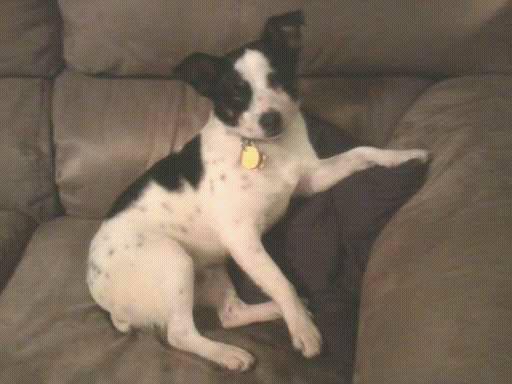 Thank you for our new bunny (cotton) we have named him Benjamin. He is settling in nicely and our dog Bridget loves him!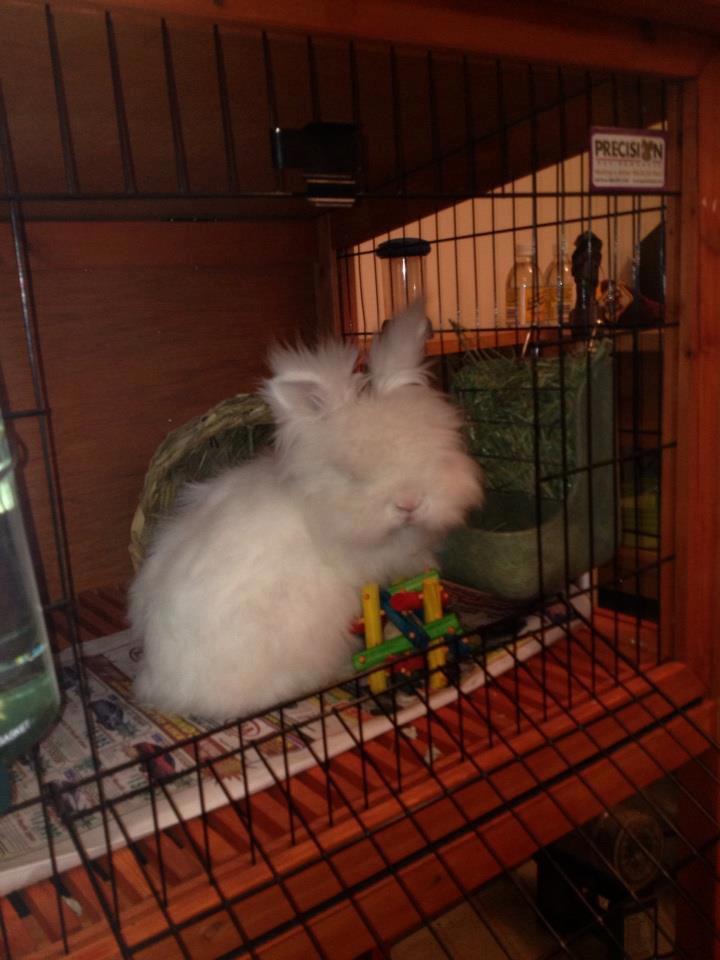 Telly is now Dagny and enjoying her new home and her humans in Laconia New Hampshire. Dagny talks and plays all the time and is such a joy. We are smitten! Thanks Cocheco staff!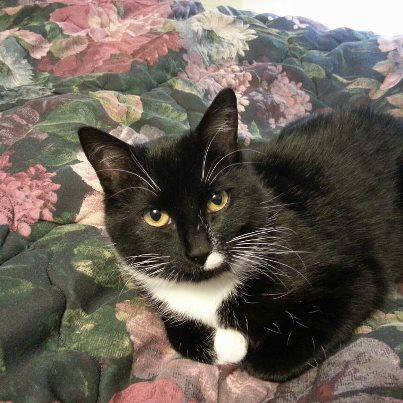 Here's a video of Lily the puppy, who was adopted from CVHS, playing with Denzi, the shelter's office cat.
Chloe and Chip (aka Sissy and Buddy-adopted 2010) checking out their big sister's visiting cat. We couldn't imagine life without them! Thank you CVHS!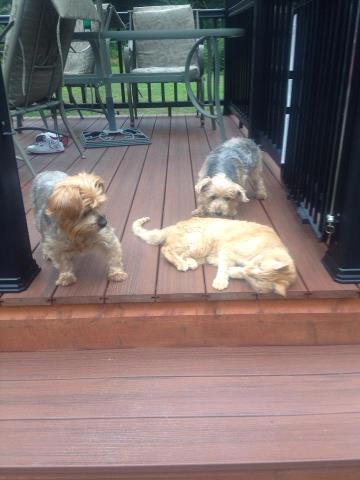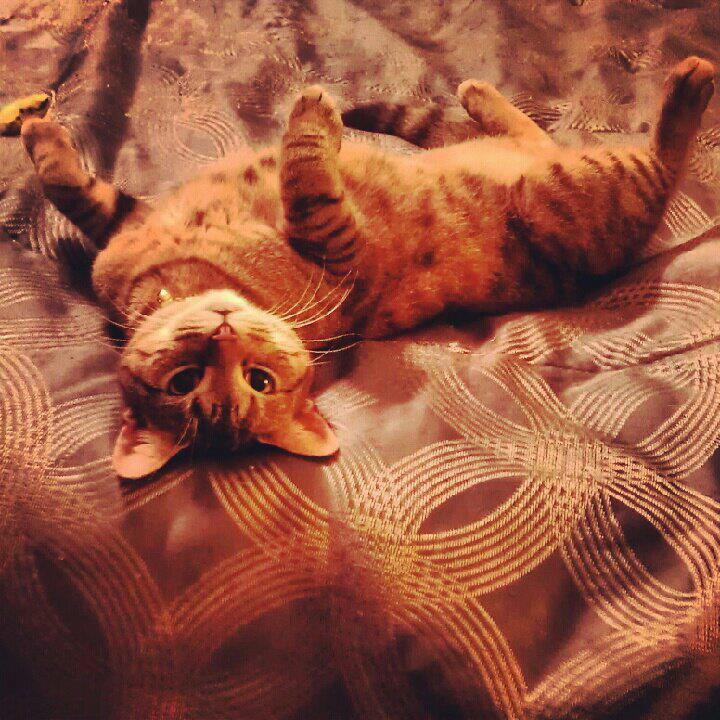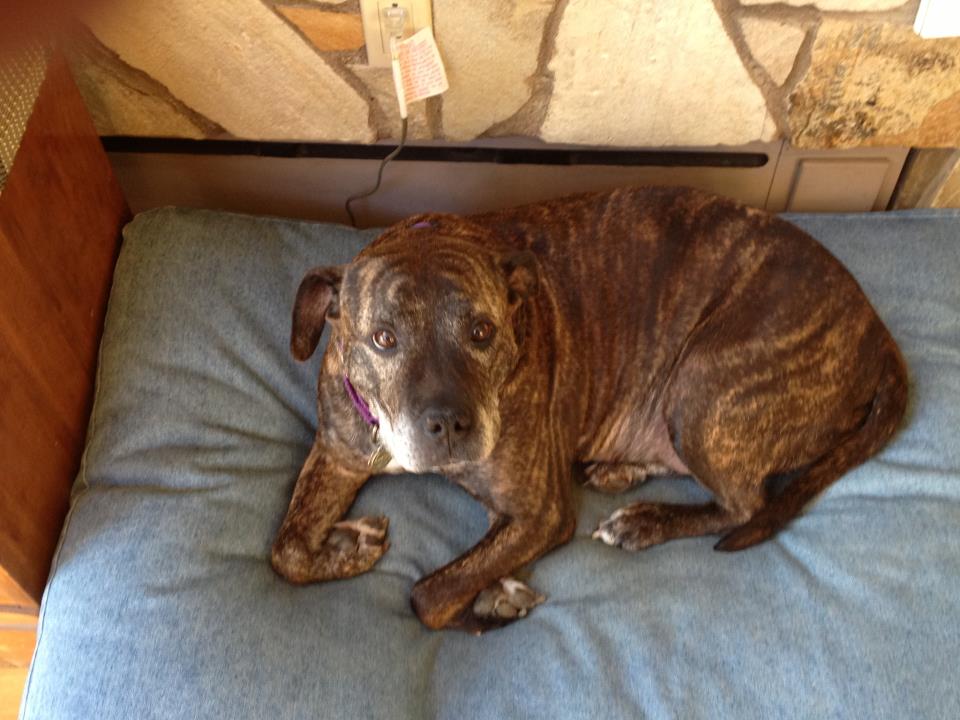 Today we took home Mojo...we have changed his name to Batou (a very strong name, and fitting for him). Already I have found him irreplaceable. He is truly the sweetest boy I have ever met....loves to be cuddled! And he and Luca LOVE each other!!!!! Thank you so much for the opportunity to bring home such a wonderful family member.

Also....he LOVES our couch afghan....fell asleep in it as soon as we got home!