What To Do With Items You'd Like To Donate
Items can be dropped off in the shelter lobby during business hours or in the donation box outside the lobby door after hours.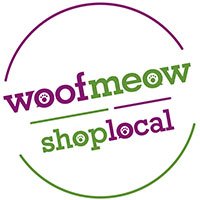 WoofMeow in Dover offers a donation bin at their store so you can buy items to donate and just leave them there to be delivered to us!
If you prefer to shop online, make your donation go even further by shopping through our links:
smile.amazon.com/ch/22-2561784
You can also download a copy of our wish list.
GREATEST NEEDS
Clay non-clumping cat litter
Bleach
Paper towels
Dry Purina One cat food
Wet cat food (any brand)
6-foot leashes
Purina One wet dog food
Dry Purina One dog food
Wet dog food (any brand)
Timothy hay
Trash bags (39 gallon or larger)
EZ Walk harnesses - sizes medium and large
Rabbit food
Guinea pig food
For Our Fundraising Efforts
Restaurant gift cards
Grocery store gift cards
Pet supply store gift cards
OTHER NEEDS
Exam gloves (latex, size medium)
Dry kitten food
Laundry detergent
Collapsible cat huts
KONG dog toys - large
Benebone dog toys- large
Nylabone dog toys - large
Feeding toys/balls for dogs - large
Rope toys for dogs
Stuffed animal dog toys
Soft training treats
Peanut Butter (must not contain xylitol)
Canned Pumpkin
Martingale collars - large
Toys for cats and kittens
Two-piece pooper scoopers (rake and scooper tray)
Large carabiner clips
For Our Operations
Colored copy paper
Gas cards
Easels
3 ml laminating pouches (11 x 17)
Staples gift cards