Meet Hope!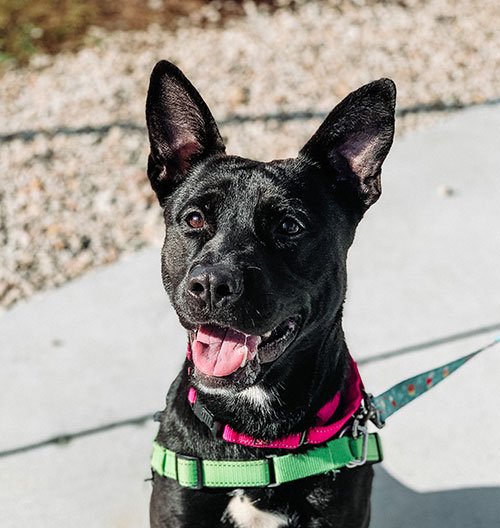 Hope is a 1-year-old, 54lb, mixed breed who is looking for a foster home that will get her out of the shelter while she waits to find her forever family.
Are you a go-getter? A put-your-nose-to-the-grindstone-get-things-done kind of person? So is Hope. Hope is motivated, willing, energetic, and a self-starter. As a strong independent woman, Hope doesn't take sass. She likes things straight forward, routine, and consistent. Here's the thing though, those are all things a shelter is not.
As a Shepherd mix, Hope is a working dog. As a truly high energy dog she needs a job to act as an outlet for this energy. She needs a coach to get her there. Someone who's going to be as motivated as she is, and help her see the light at the end of this stressful tunnel.
We're looking for a foster home to be this coach for Hope. Can you take on this project? Can you tack on one more new year's resolution? Help Hope to be her best self!
Here are the details:
Foster home must be adult only. No children, please.
Hope must be the only pet in the home as she doesn't get along well with dogs.
No apartments or condos, please.
Some of the things on her goal list:
Learn to relax.
Improve reactivity around other dogs.
Practice impulse control and polite play.
Get better at sharing resources.
Find a family.
If you're interested in fostering Hope please reach out to our Adoption & Foster Supervisor at [email protected].