If you are interested in adding any of these animals to your family,
Click here to view and print an adoption application.
Although this list gives you a general idea of what animals are available, the best thing to do is to visit the Shelter in person, or call the Shelter at (603)749-5322 during our business hours.  To see our adoption fees click here
Desperate Housecats
As the seasons grow warmer, CVHS experiences a massive influx of kittens.  Our cute and cuddly kittens rarely stay at the shelter long. While this is wonderful, our young adults, adults and seniors are often overlooked throughout the season.  These special cats, waiting for their second chance, will be honored with a reduced adoption fee to help them on their way to finding their new home. 
 Just look for the symbol of love (a heart) on our cages to denote which of our feline friends is a
member of the "Desperate Housecats" club.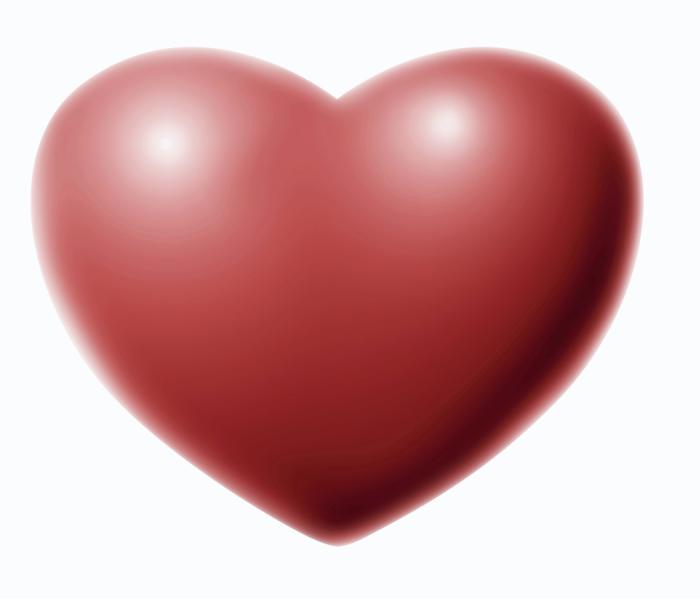 "WISDOM & WHISKERS"

Love to give......
Are you a seasoned citizen looking for
lasting companionship with a pinch of maturity,
a dash of playfulness, and loads of wisdom? 

Click here to learn about Wisdom and Whiskers! 
The fee is a "reduced" adoption fee of $15.00
**Each Adoption Includes:**
 Free phone consultation with a Animal Behaviorist 
CATS UPDATED 12/24/2010!!
We have over 130 cats and kittens looking for a home right now! Stop by and meet the love of your life!
 

We have been at the shelter since February 2010!




Make our holiday wish of a warm home come true!

Betty and Precious


Poor Betty and Precious have been at the shelter since February when their owner passed away. They really do not like the busy activities here at the shelter. They are used to living in a multi cat household. What they need is a nice quiet home that will give them the patience they need to adjust to the good life.

Age: 4 Years (approx) Sex: SF Breed: DSH
 


Sarah


Sweet and sassy are the best words to describe Sarah. She would love to be the center of attention in your home. She has previously lived with dogs, but does pick and choose her feline companions. Her best friend at the shelter is our office cat Carter - they even eat out of the same bowl!

Age: 3 Years (approx) Sex: SF Breed: Siamese Mix
 

Penny


Poor little Penny has grown up here at the shelter! She is a very nervous little girl and does not like to be held. She needs to find a home with other feline companions and a patient loving family that can help her adjust to the good life.

.Age: 8 Months (approx) Sex: SF Breed: DSH
 

Brody


Are you looking for an active little kitten that loves to play? Look no further! Brody is full of fun! He loves to play with the other kittens here at the shelter and people too! He should fit in very easily to any hosehold.

.Age: 5 Months (approx) Sex: NM Breed: DSH
 

River

What a sweet little kitten! River came to us as a stray and we have found that she just loves other cats. Fast movements frighten her, so a quiet home would be best. She loves to play with other cats here, and loves to play with rope toys! Her perfect home would be full of love and have other cats for her to snuggle with.

.Age: 8 Months (approx) Sex: SF Breed: DSH



M J

MJ is such a loving kitten! She loves the company of other cats and would fit in well to a multi cat household. She has been here at the shelter since she was born. Always over looked, it is now time for MJ to find a home. She was born with one small hind foot, this does not seem to bother her, and she races and plays just as well as her kitten friends at the shelter.

.Age: 6 Months (approx) Sex: SF Breed: DSH
 


Meet me at Great Bay Animal Hospital in Durham!




Punky

Hi, can I tell you all about me?...you see I have been staying with a foster family for a while now and have shown my true colors.  I love other cats although, I still have quite the kittenish side to me so some of the older cats don't appreciate my antics all that much.  I don't mind dogs and try to tease them sometimes by racing about and then hiding on them.  Children are a definite for me! I love to snuggle, curl up, get attention and give lots and lots of kisses back! Some think I behave more like a dog than a cat.  My foster mom adores me and says I am "amazing and so much fun!".

.Age: 1 Year (approx) Sex: SF Breed: DSH
 


Meet me at Great Bay Animal Hospital in Durham!




Chi-Chi

I arrived was an unclaimed stray, with a badly broken leg.  That was months ago...after surgery to repair the break and months of physical therapy, time in a foster home to hang out, socialize and recoup...now I'm back and ready for love!  You may have read about me int he Cocheco newsletter, so you know I'm famous too!  I am a sweet, affectionate, kissy, happy cat and am not only fantastic with kids and cats but dogs too!

.Age: 2 Years (approx) Sex: SF Breed: DSH
 


Meet me at PetCo in Dover!




Mischevious

Hi there, I'm mischievous. I was brought to Cocheco because my owners landlord would not allow me to stay. I'm an active, playful kitty looking fora  loving home. I adore attention and therefor I will seek you out for it, I'm used to living indoors only, and I'm hoping to live with another cat, because I simply love there company. I'm looking for a nice and quiet yet attentive home with lots of love to share with me, because I am truly just as sweet as they come.

.Age: 1 Year (approx) Sex: SF Breed: DSH
 




Carmen

Hello! My name is Carmen, I was brought to the shelter because my family was having financial problems and could no longer afford me. I'm an active, talkative, all around friendly feline. I absolutely love to play, but indoors only please, its all I have known previously. I have peacefully coexisted with children of all ages, but I've never resided with other animals. Given my sweet disposition I think I may do just fine :)

.Age: 1 Year (approx) Sex: SF Breed: DSH
 




Shadow

Hello, I'm Shadow. I was brought here at CVHS to find a new home when my owners were moving to a no pets home. I have lived with cats, dogs and children. The staff here was told that other cats tend to cause me stress but I am fine with dogs. I'm a bit on the shy and reserved side so time will be needed for me to adjust to my new home.

.Age: 3 Years (approx) Sex: SF Breed: DSH
 




Autumn

 Hello, I'm Autumn! I was found roaming around as a stray in Rochester with my kittens, with no where for us to stay! Luckily someone picked my kittens and I up and brought us here. We were placed into a foster home, and now we are here looking for our new homes! I'm an affectionate girl, playful, and like to be on the move. Don't get me wrong though, when it comes time, I am all about the snuggles and lazing around. I don't mind the company of cats or dogs, and I hope to someday have a permanent place to call my own. If you have a window for me to look out, a bed for me to curl up on, or even just a lap for me to crawl on for attention, then I assure you we will make eachother very happy :)

.Age: 2 Years (approx) Sex: SF Breed: DSH
 

I have been at the shelter since May 2010!




Make my holiday wish of a warm home come true!




Star

 I was brought to the shelter because I was too afraid of the dog at home. I am very shy and didn't like being chased by the dog. I do well with other cats. I would prefer to live in a quiet home.

.Age: 5 Years (approx) Sex: NM Breed: DSH
 

Companion to Nutmeg




Pricilla

 Playful and foolish, I love attention! I have done well with other cats here once given the proper introduction. I am looking for a home with my dear sister Nutmeg!

.Age: 2 Years (approx) Sex: SF Breed: DSH
 

Companion to Pricilla 




 Nutmeg

I love attention although, I have an independant side too.  I am fairly laid back and prefer to lounge about the house more than anything. I am looking for a home with my lovely sister Priscilla.

.Age: 2 Years (approx) Sex: SF Breed: DSH
  




 Latoya

Hello, I'm LaToya! I was brought into Cocheco with my baby boy kitten, we were roaming around somersworth together, searching to find a home to take us in. Though that didn't happen, someone did pick us up and bring us here, which is just as great if not better! We've spent time here, while my son was growing up, but now we are both ready to find our new forever home. I love to snuggle and aim to please! I enjoy to play and am just as sweet and nurturing as they come! If you're looking for a nice cat, who loves other cats and has a fabulous personality, then I would be a really great match for you! Do you think you could give me a second chance in the world, I'd be oh so grateful!

.Age:  1 Year (approx) Sex: SF Breed: DSH
 

I have been at the shelter since January 2010!




Make my holiday wish of a warm home come true!




 Panda

Laid back and gentle, I adore the simple things in life...lying about for a good pat!  I simply need a loving home to move into.  Are you looking for a new companion?

.Age: 6 Years (approx) Sex: SF Breed: DSH
 


Saber

On the quieter side, I simply want the easy life!  I am all ready to move in, got my bags packed and everything!  Are you ready for a wonderful addition?

.Age: 4 Years (approx) Sex: SF Breed: DSH
 


Wolfwood

Hello there, I'm Wolfwood! I was brought into Cocheco as a stray believe it or not! I'm a very laid back and easy going kind of cat. I enjoy to laze around, and wouldn't mind being a snuggle partner with an equally lazy person. I'm very handsome and very affectionate as well. I will fit in to just about any home, other cats don't seem to phase me and dogs that are used to being around cats and are respectful, should be just fine as well. Do you think I could be the kitty meant for you?!

.Age: 6 Years (approx) Sex: NM Breed: Bombay Mix
 


Kokomo

Hello, I'm Kokomo. I was brought here with a few of my buddies because our owners were moving and we couldn't go with them. I'm an independent kitty, but I have a lot of love to give. I'm active and I love to play. Affectionate is an under statment. I prefer to be pet rather than picked up, but I will seek you out for attention if need be. I love other cats, and dogs as well. I have lived with small children and done just fine with them as well. I love looking out the window and curling up on nice cozy beds. I'm looking for a home that will give me lots of attention. Could we be a good match?

.Age: 6 Years (approx) Sex: SF Breed: DLH
 


Maurice

Looking for a big friendly guy? Maurice should fit in well to most households. He loves attention - and will purr for more! He has been great with other cats he has met here and would probably be ok with dogs once given the proper introduction.

.Age: 1 Year (approx) Sex: NM Breed: DSH
 


Jasmine

Hello, I'm Jasmine. I have quite the story to tell. I was once owned but a wonderful person who passed away 4 years ago. Since then I was left to fend for myself wondering around the neighborhood. One wonderful person from the area saw that I was feeling not so well and brought me here to get me the help I so needed. After many blood tests and 2 surgeries, I am now cleared for adoption. My background is unknown, so I am looking for a quite home to go to. Come on by and meet me, my eyes have quite the story to tell.

.Age: 7 Years (approx) Sex: SF Breed: DLH
 


Lily

Hello, I'm Lily. I was brought here because my owners were moving and couldn't keep me. I'm very talkative and very clam and sweet! I'm friendly and affectionate and love to be held! I do enjoy the company of other cats, but a canine free household would do best for me! If you,re looking for a kitty who is very friendly and will give you lots of attention, then I'm your girl!

.Age: 7 Years (approx) Sex: SF Breed: DLH
 


Zachary

Hey there, I'm Zachary. I was brought here to Cocheco because my owners moved and couldn't take me along. I'm described as being friendly, affectionate, playful and a complete lap cat.I don't have the greatest past, so I'm really looking for a nice solid home to finally be able to live and enjoy myself. You see, this one time I was attacked by a dog, and my bottom jaw was dislocated, but I still don't mind the company of dogs. I love love love other cats, and would prefer to hopefully remain indoor only in my new home. I love to play, especially in boxes and with containers. I'm a really cool cat, with lots to offer, do you think we could be pals? I promise to make it worth it :)

.Age: 7 Years (approx) Sex: NM Breed: DLH
 

I have been at the shelter since February 2010!




Make my holiday wish of a warm home come true!

Hershey

Hi, I am Hershey and I was brought here because my previous owner had too many pets. I get along very well with kids, cats and dogs and love attention.  So I will fit into any home pretty easily. I do require daily medication and a limited ingredient diet to help with my dietary indiscretion.

.Age: 6 Years (approx) Sex: NM Breed: DLH






Cruella

Hello, I'm Cruella. I was found abandoned with just a bit of food and water. Someone was kind enough to bring me here to get the care and attention I need. I'm a older lady looking for a quiet home to be spoiled as I'm already set in my ways. I'm the type that will come to you for attention and only when I want it. I'm still a sweet girl looking for my forever home.

.Age: 10 Years (approx) Sex: SF Breed: DLH
 


Chloe

Hey there, I'm Chloe. I'm here at the shelter because my owners were moving and I couldn't go along. I'm a very friendly girl, silly and aloof at times. I love to play, and have adored living with other cats. I'm used to living indoors only, and prefer to be given a lot of attention. I will do well in just about any household, and am simply beautiful! Do you think you could give me a second chance?

.Age: 2 Years (approx) Sex: SF Breed: DMH
 

Coco

Hello, I'm Coco. I was abandoned by my original owners, so I'm desperetly searching for my real forever home. I'm quiet and shy to begin with, but given time to adjust and get familiar with things I'm playful and sweet. I'm used to being indoor only, and I'm looking for a quiet and laid back home to bring me out of my shell. Do you think you could provide that for me?

.Age: 2 Years (approx) Sex: SF Breed: Siamese  Mix
 


Squeaky

Hello, I'm Squeaky! I was brought hereto Cocheco with my sister Boo Boo because our owners became allergic. I'm quite the couch potato when it comes down to it. I'm friendly affectionate and very nice! I'm looking for a nice calm household, other cats would be fine and most likely calmer dogs as well. I have never been outside and would probably be better off if it remained that way! I'm quiet, but a charmer! Do you think you could give me a second chance at my forever home?

.Age: 5 Years (approx) Sex: NM Breed: DSH - Declawed

 


Charlie

Hello there, I'm Charlie. I was brought into the shelter as a stray, and I'm now seeking my new forever home. I'm very much a kitten. I enjoy the company of other cats, love to play and even like being held! I should be an easy fit in just about any home, my history is unknown with dogs, but given my good nature and pleasant personality, with the proper intro I should do just fine :) Looking for a cool cat with just the right amount of spunk, then I'm your boy!

.Age: 7 Months (approx) Sex: NM Breed: DMH
 


Gabe

Hello, I'm Gabe! I arrived here at Cocheco as a stray, and unfortunately no one came looking for me, long story short I'm here in search of my new, hopefully forever home. I'm a little on the reserved side at first, but as soon as you try to pet me, I come RIGHT out of my shell! I'm curious and fascinated by the smallest of things. I'm a really nice guy, will most likely do well in just about any home, cat-savvy dogs , other cats and kids would be no problem for me. I'm a really cool cat, with nothing but love to give, do you want to be my forever friend.

.Age: 6 Years (approx) Sex: NM Breed: DMH
 


Gretchen

Hello, I'm Gretchen. I was brought to Cocheco as a stray and am desperately searching for my new forever home. This place is not for me at all! All the new sounds and scents are bringing out the worst in me and I'm just looking for someone to love, and to love me equally in return! I'm hoping to be the only pet in my new house, because I am dieing for all the attention! If you go slow with me I am quite the sweetie, but fast, quick movements are too much for me right now! If you think you could give me a nice calm house to reside in, and the adequate amount of time to adapt, I would be the happiest kitty ever! Do you think you could give me chance? I would be so forever grateful.

.Age: 1 Years (approx) Sex: SF Breed: DSH
 


Milly

Hello, I'm Milly. I was brought here to Cocheco because my owners had to many cats to care for. I was brought here pregnant and gave birth to my kittens, since then, I have weened my babies away and am now looking for my own forever home. I'm a very nice girl, I'm a little on the shy side to start off, but I'm very loving with time! I like to be petted rather than picked up, but I will seek you out for attention if need be. I'm a submissive kitty that wouldn't mind sharing my home with other animals (with the proper introduction), do you think we could be a good match?

.Age: 1 Years (approx) Sex: SF Breed: DSH
 

Regina

I'm a princess...I like to be patted and loved on when I ask for attention but, when I want to be alone...I'll let you know that too!  I can be quite affectionate and chatty. 

.Age: 4 Years (approx) Sex: SF Breed: Havana Brown Mix
 

Meet me at PetCo in Dover!




Hazel

Hello, I'm Hazel. I was brought to Cocheco as a stray that had been seen roaming around the same address for about 6 months, homeless. I'm pretty outgoing and happy go lucky as well. I am good spirited and am looking for a home that can give me the attention I deserve. I'm hoping to remain indoor only in my new home, and to maybe even live with a feline friend! I like attention, especially to be petted! I'm gorgeous and as sweet as can be! You should give me a chance to make you smile!

.Age: 5 Years (approx) Sex: SF Breed: DSH
 


Kermit

Looking for a laid back kinda guy? Well, that's me! I arrived to CVHS as a stray and now looking for a calm cool collective home to go to. A home by myself or a home with other cats, either is fine with me.

.Age: 7 Years (approx) Sex: NM Breed: DSH
 


Melinda

Hello there, I'm Melinda. I was brought into the shelter as a stray and am anxiously awaiting my home for the holidays. I am very sweet, adn am just looking for a nice, warm cozy place to snuggle up and call home. I enjoy the company of other cats, and low activity level dogs should be no issue at all. I am more on the lazy side than anything else, but when it comes to laser lights, I am quite the go-getter. I love attention and will be sure to give you lots as well. Do you think we could be a good match?

.Age: 10 Years (approx) Sex: SF Breed: DSH
 


Cryptopher

Cryptopher was brought here as his owners stated he wasn't getting along with the other resident animals in the household. We now have him in our community cat room and he has adjusted well. As for dogs, we were told he wasn't good with them and we have yet to introduce him to one here. We are thinking he would prefer not to live with dogs as it may be just to much stress for him.

.Age: 6 Years (approx) Sex: NM Breed: Manx
 


Meet me at PetCo in Dover!




Moxi

Hello, I'm Shadow. I was brought here at CVHS to find a new home when my owners were moving to a no pets home. I have lived with cats, dogs and children. The staff here was told that other cats tend to cause me stress but I am fine with dogs. I'm a bit on the shy and reserved side so time will be needed for me to adjust to my new home.

.Age: 1 Year (approx) Sex: SF Breed: DSH