Humane Education Program
With funding from Liberty Mutual, the Dover Rotary and an anonymous donor, CVHS has re-launched its Humane Education Program. Presentations are available for in-school sessions for pre-k through middle school students, as well as other youth programs such as scout, church, and 4-H groups. Home schooling students are also welcome. Visits to CVHS can also be arranged and can include program presentations.  Adult and high school classes and organizations can also call to arrange presentations tailored to the needs of their group.
What is Humane Education?
Humane Education is the opportunity for Cocheco Valley Humane Society to educate the community about humane care and treatment of animals, as well as promoting the human-animal bond.  CVHS will focus on the care of companion animals, animal safety and the importance of the humane treatment of all animals. The program's goal is to ensure a more humane community for the future.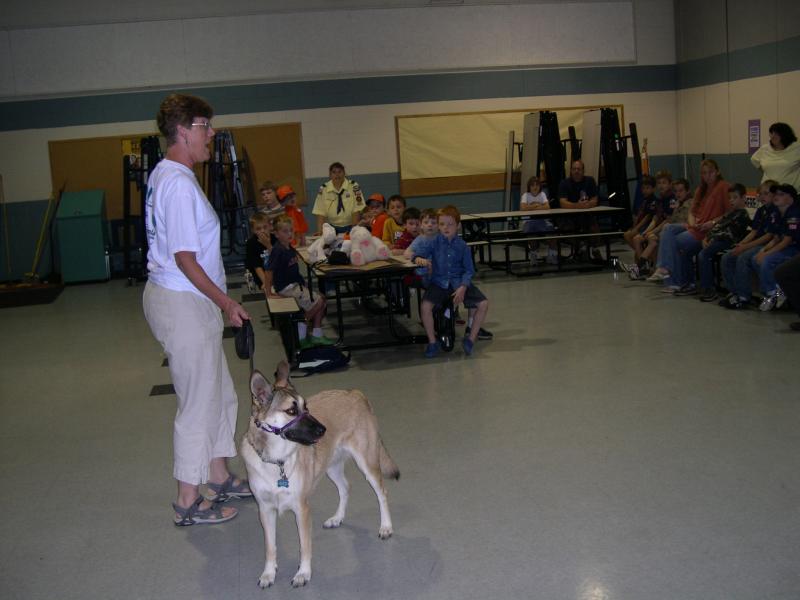 CVHS In The Classroom:
Cocheco Valley Humane Society offers a variety of classes to students, pre-kindergarten through high school. Our programs are available throughout Dover, Strafford county, southern Maine, year-round! Lessons are based on kindness, compassion, respect, and responsibility. Follow-up activity ideas are provided for all teachers in the areas of math, science, reading, language, civics and more!
Preschool: Pets and My Family:
Presentations are offered to meet the needs of the individual class. We emphasize pet care and safety around pets in the family environment.
Grades K, 1, 2: The ABC's of Pets and Their Care:
This lesson helps young pet owners to understand basic pet care; learn how to be safe around pets and to practice safe behaviors; and to hear about Cocheco Valley Humane Society and how we help animals.
Grades 3, 4, 5: Pets and People Good Citizenship Program:
Our lesson focus is to understand the nuts and bolts of family pet care; to learn kind and respectful solutions to problems between people and animals; to learn about Cocheco Valley Humane Society and its work as well as ways to help the animals served by CVHS.
Grades 6, 7, 8: Project Pets: Our Community In Action:
Young people will learn about CVHS and its mission, as well as ways they can assist; emphasis will be on the importance of helping others in our community. Students will realize their own capacity to positively influence humans or animals; to analyze situations concerning animals and make a choice that is safe, compassionate and responsible.
CVHS In The Community:
Adult and High School presentations:
CVHS will come to any seacoast area group, organization or business. Tailored to your wishes, topics might include: Pet care from poop to nuts!; How to choose the pet that's right for you and your family; Volunteer Opportunities at CVHS; Cocheco Valley: our mission, our work and the needs of the animals we serve.
Group Tours:
Community groups, both students and adults, are welcome to schedule a tour of the shelter. A short classroom lesson as well as time for questions and discussion will also be provided.
Pet Partners Club:
Cocheco Valley Humane Society is excited to offer a special course to after-school programs! The Pet Partners Club is geared to the elementary and middle school child.
Lessons utilize a fun, hands on approach and emphasize character building, reinforcing a kind and caring approach to all living things. We want to empower children with a sense that they can make the community and our world a safer environment for both animals and people. A Pet Partners Club Certificate of Completion would be awarded at the end of the course.
Each course can accommodate up to 15 students per session. The course will last four weeks with an optional extra fifth week for a CVHS shelter visit, with transportation provided by parents or the school.
To schedule a Humane Education program or presentation, contact CVHS at (603) 749-5322 Ext. 115 or email: [email protected]
CVHS Has Provided Humane Education Presentations To
The Following Schools, Programs and Organizations:
Somersworth Middle School, Barrington Middle School
Central Elementary School: WOW Program
Local Girl Scout and Boy Scout Troops
Headstart Preschool Programs: Dover, Barrington, Rochester
First Parish Church of Dover Church School Program
St. Mary's Academy
St. John's Methodist Church Ladies Circle
"Whiskers And Paws", the CVHS Humane Education Newsletter
Past "Whiskers And Paws" Issues
Winter 2008 April 2008
Ideas For Parents, Educators and Group Leaders