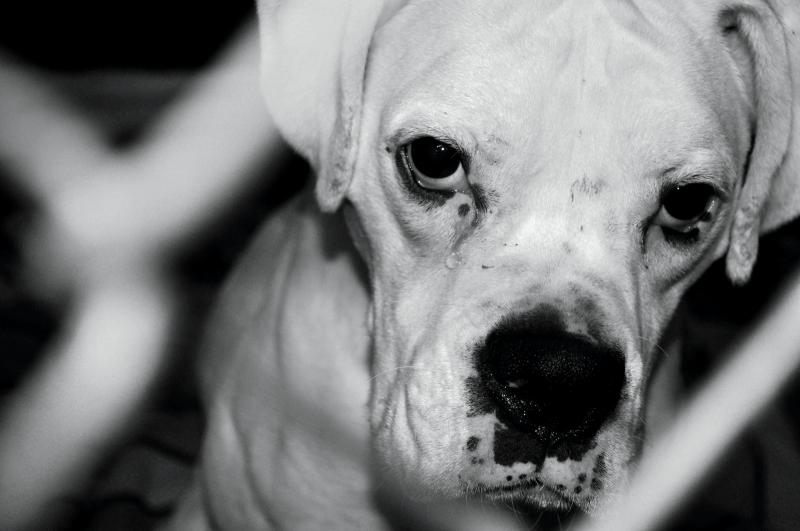 "The greatness of a nation and its moral progress can be judged by the way its animals are treated."
— Mahatma Gandhi
Dear Friend of the Animals,
Brandon was wandering the streets of an Indiana town, a lonely, rail-thin dog without a home. He was captured and taken to a city shelter that imposes time restrictions on every animal. Known as 'high-kill' facilities, these shelters are most common in the Midwest and South, where the longer an animal goes unclaimed or adopted the closer it comes to euthanasia.
An Indiana rescue group noticed Brandon and pulled him from the shelter, hoping to find him a home. He was heartworm positive, deaf and presented serious behavioral issues. The rescue group felt they could not give Brandon what he needed nor could they find appropriate foster care for him. Knowing that sending Brandon back to the city shelter would mean certain death, the rescue group contacted the shelter manager at Cocheco Valley Humane Society (CVHS).
To read Brandon's full story click here.

How You Can Help
CVHS takes great pride in serving as a haven for dogs, cats and small animals of Strafford County, New Hampshire, as well as Southern Maine. We feel fortunate to be able to help the animals of our community by providing shelter and security, along with offering programs such as Pet Food Assistance and low cost spaying and neutering. CVHS also takes pride in being able to provide a second chance for dogs like Brandon, who come from overcrowded shelters in other states. Through the generosity of our community we provide food, shelter, warmth and love to the more than 2,300 animals that come through our doors every year—the forgotten ones: lost, abused and unwanted—CVHS welcomes them all with open arms.
Please consider making a gift to CVHS to help us reach our goal of $20,000. Thanks to a generous match from our Board of Directors, the first 20% will be matched dollar for dollar. Make a donation online via credit card by clicking


You may also make a donation via check. Make checks payable to CVHS and mail them to 262 County Farm Road, Dover, NH 03820.
Your donation will help us give animals like Brandon a second chance—with your support the sky's the limit.
On Behalf of the Animals,

Loretta Allison
Executive Director