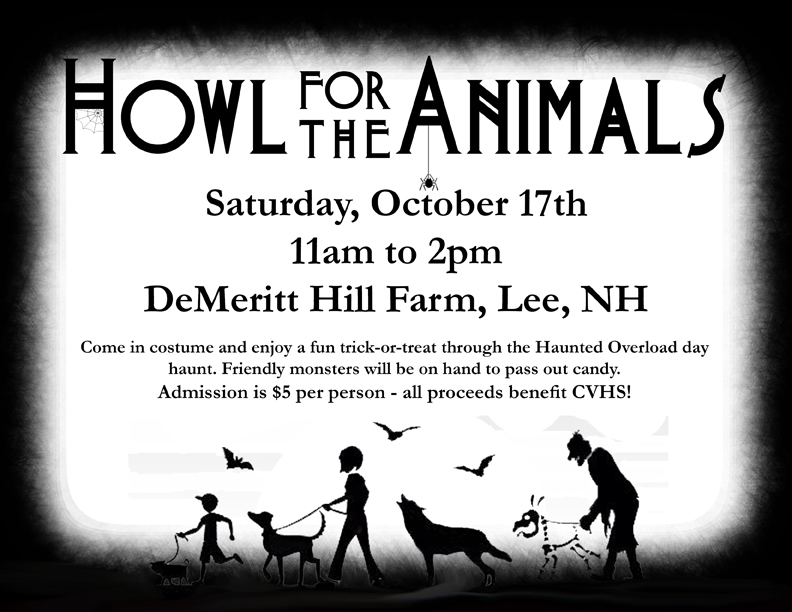 With Haunted Overload as our backdrop, we'll celebrate our fifth year partnering with a one-of-a-kind Halloween experience!
To help kick off the Halloween season, CVHS is holding a special event called Howl for the Animals. Taking place on Saturday, October 17th, 2015 from 11am to 2pm at DeMeritt Hill Farm in Lee, NH, Howl for the Animals marks the official opening weekend of Haunted Overload. In addition to activities happening at the farm, CVHS will be offering a special opportunity to trick-or-treat through the Haunted Overload day haunt.

Non-scary characters will be on hand to pass out candy and guests are encouraged to come in costume. Guests will be given a trick-or-treat bag that they can decorate prior to entering to the haunt. The day haunt is also Fido-friendly, so be sure to bring every member of your family!

Admission to the Haunted Overload day haunt and trick-or-treat experience is $5 per person with all proceeds benefiting the animals at CVHS. Tickets are available at the event.