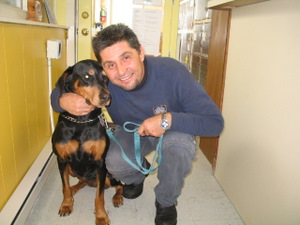 Cocheco Valley Humane Society first opened its doors in 1984 to serve the animal welfare needs of Strafford County, New Hampshire. Today our tiny shelter serves more than 180,000 residents throughout Strafford County and surrounding communities.
As a non-profit, community funded animal shelter, CVHS cares for more than 2,500 surrendered, unwanted or abused pets every year. We work to reunite lost pets with their families and to provide a second chance for all adoptable pets that come through our doors.
At CVHS we envision a future where every companion animal is healthy and content in a loving home and to help get there we serve as a community resource for people and their pets by providing:
Shelter, care and adoption of cats, dogs, birds and small animals
Information and access to resources to support pet owners, with the goal of keeping pets in their homes and out of the shelter
Community programs and services to raise awareness, to ensure the proper care of companion animals and to foster the human-animal bond
Animal welfare advocacy and representation to define and strengthen laws and legislation that affect animals in the state of New Hampshire
Our small, dedicated staff can't do it all by themselves. To help us achieve our mission we rely on volunteers who unselfishly give of their time, and their hearts, to help animals in need. Join us!
Learn about Volunteering at CVHS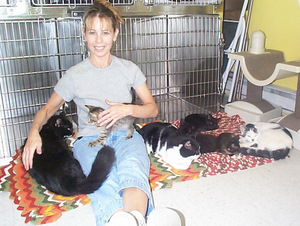 CVHS is a 501(c)(3) non-profit organization. As an animal welfare organization we do not qualify for state or federal funding and rely on community donations, foundations and grants to maintain our operations, programs and services.